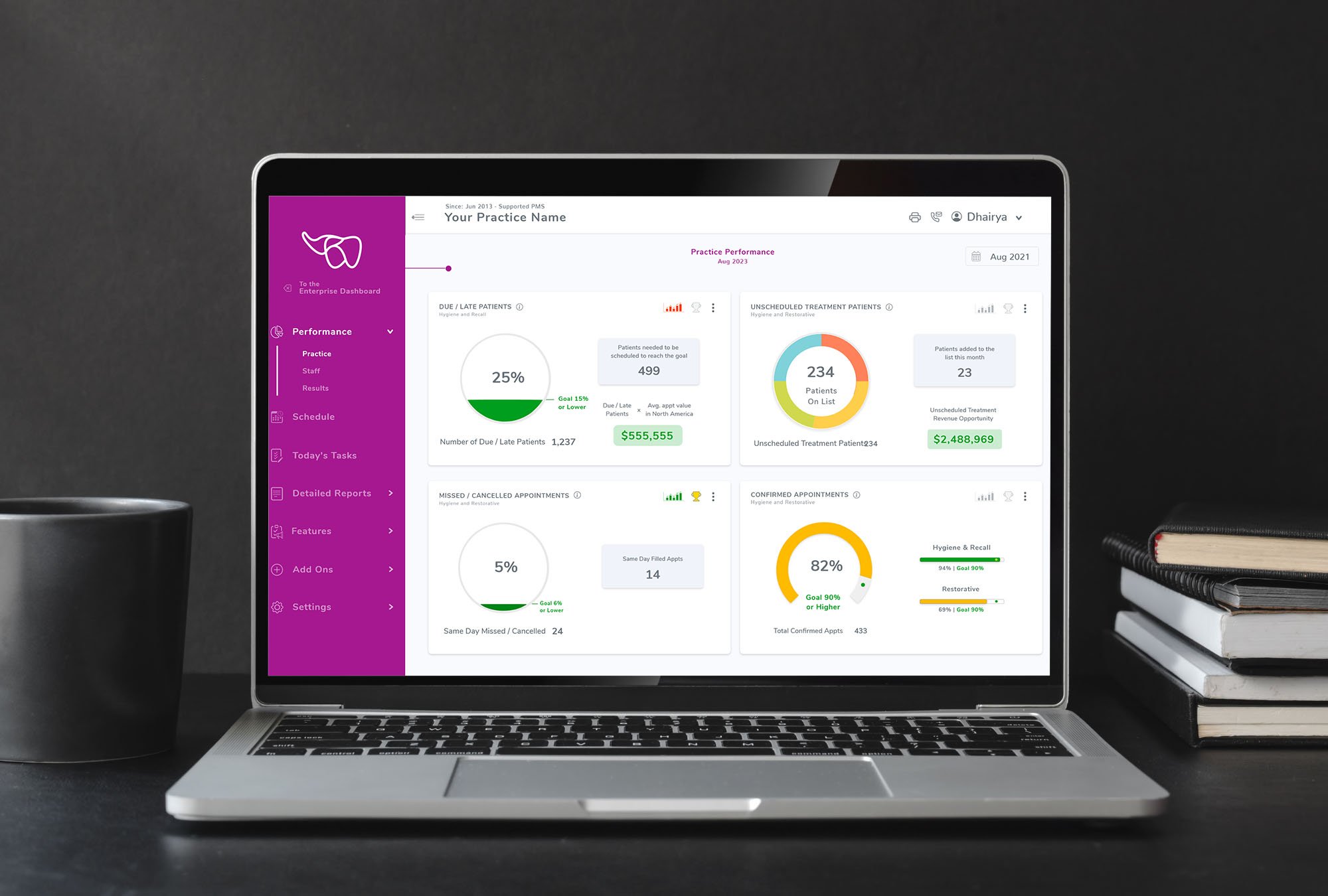 ALL-IN-ONE PRACTICE PRODUCTIVITY SOFTWARE
THE RECALLMAX DIFFERENCE
We pick up where automated messaging stops
88 million patient responses tell us...
10% of patients book their own appointments.

60% of patients confirm their appointments.

90% of opportunities get missed.

82% of practice revenue comes from existing patients.

$125,000 annual revenue gains to be made.
#1 PRODUCTIVITY TOOL
LET US HELP YOU REACH THE 90%
We built our software based on years of data and research. RecallMax® focuses on four essential success factors. These factors encompass hygiene and recall management, unscheduled treatment management, short-notice cancellation management, and pre-appointment management.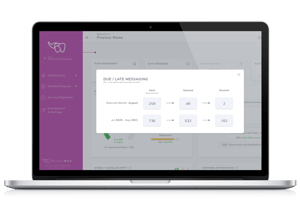 DEEPLY ROOTED IN DENTAL
250 YEARS OF IN-HOUSE DENTAL EXPERIENCE
RecallMax® was born from a dental consultancy, which is why we were able to develop such purpose-driven software. Not only that, our team has 250 years of combined experience in the dental field. Our experience and expertise cannot be faked.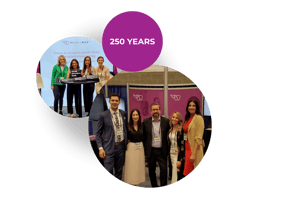 PRODUCTIVITY. EFFICIENCY. GROWTH
GROWTH STARTS AT THE FRONT DESK.
RecallMax® empowers your dental admin teams to be productive and efficient by giving them the right tools. The purposely designed toolbar makes it easy to complete your daily tasks without even having to leave your practice management system.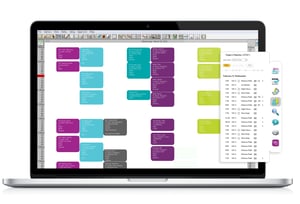 WE'VE GOT YOUR BACK
TOP-NOTCH TRAINING, ONBOARDING & SUPPORT
When you subscribe to RecallMax®, you also subscribe to our exceptional services. We offer tailored onboarding, exceptional training, and unlimited support. That way we know you're set up for success the first day you join us.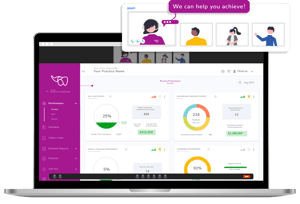 HIPPA, PIPEDA & EHR COMPLIANT
SAFE & SECURE INTEGRATION
MARKET-LEADING SOFTWARE
OUR PRODUCTS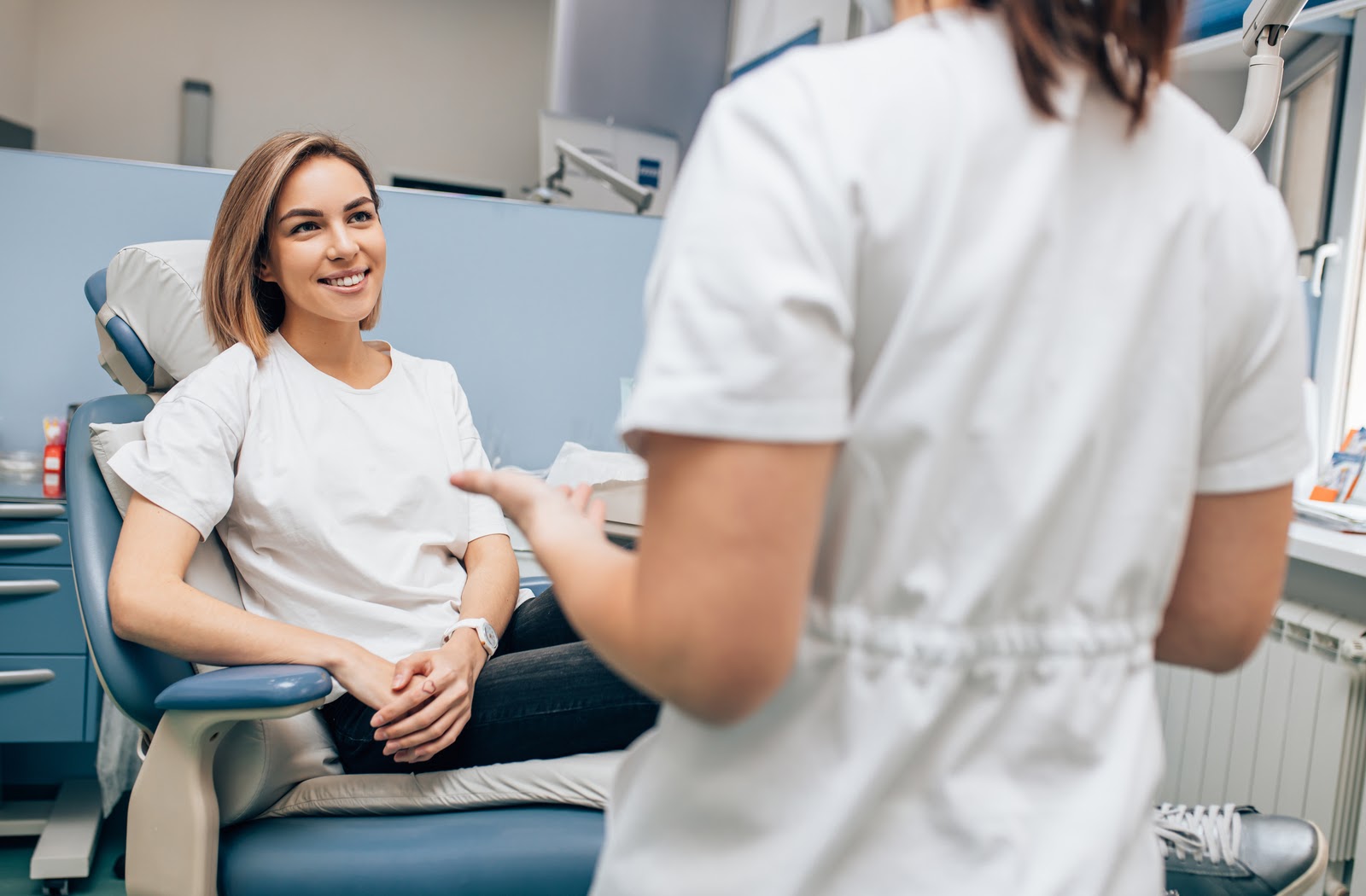 "
We love that all the recall tracking and messaging is done for us in the background. It takes a lot of weight off of our shoulders by having to do it all on our own! Also, the chat feature is utilized between the staff and patients as our number one preferred form of communication. It is so quick and convenient and we have so much more success in reaching our patients by text than a phone call or email
.
"
"
RecallMax™ is a fantastic software, and it has benefitted our practice immensely. The forms integration has helped us keep our consents and medical forms organized, and freed up time for our admin team to focus on other things. The online scheduler option through our website has allowed us to increase our bookings.
"
"
I like that RecallMax™ organizes the patients into easily accessible and concise lists. It makes finding and calling patients easier and removes the guesswork of what treatment is needed. I also like that it is easy to see who else in the family needs appointments
.
"
"
I love the reminders that tell patients how long it has been. The short notice list is very easy to use and helps fill in open appointments. The patients love it too.
"
"
I love how RM integrates with Dentrix and allows us to look at a patient's entire file without having to open multiple windows
.
"
"
Used daily by all my staff. Helps us keep on task and work towards our goals of retaining and reactivating patients
.
"
START GROWING YOUR PRACTICE
Discover how RecallMax® can optimize your practice, save you time, increase productivity, and help you grow.