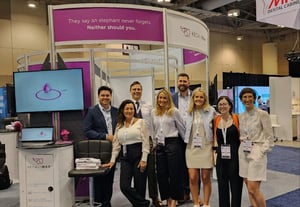 ABOUT US
A company deeply rooted in the dental industry.
DESIGNED BY DENTAL EXPERTS, FOR DENTAL EXPERTS.
Prior to writing a single line of code, our founder dedicated years to working as a dental consultant, gaining insights from numerous dental practices. Over time, it became evident that a common issue persisted among most dental practices, leading to the birth of RecallMax®.
The authenticity of our expertise, earned through hands-on experience, has empowered us to create purpose-driven software, streamlining dental practices and facilitating their growth. This is why we proudly hold the esteemed position as the leading productivity enhancement tool in the dental industry today.
2009 - COMPANY START

RecallMax® emerged from the expertise of dental consultants. Recognizing a widespread issue in their practices, our founder embarked on a mission to create technology software that would automate tasks and boost efficiency. Since its inception in 2009, RecallMax® has been dedicated to streamlining practices, increasing productivity, and driving revenue growth. These core values remain at the heart of our company culture today.

2012 - GO LIVE

Following an intensive three-year period of development and rigorous testing, RecallMax® successfully entered the market, leaving an instant impression on the dental industry. By digitizing and optimizing efficiency, we revolutionized dental practices and administration teams, leading to a significant market presence throughout North America. As the first and finest software of its kind, we proudly hold the title of the industry leader.

2020 - EXPANSION

RecallMax® has experienced remarkable success and rapid expansion, leading to the addition of more employees and the establishment of offices throughout North America. With a strong presence in Calgary, Toronto, Kelowna, Utah, and Chicago, we are strategically positioned to provide top-notch customer service irrespective of the time zone.

2023 - A NEW ERA

In 2023, RecallMax® entered a new era characterized by modernization. Backed by a dynamic leadership team, RecallMax® is embarking on an exciting journey to reach unprecedented heights in the technology domain. Our aim is to introduce innovative product features into our development pipeline, positioning us to make remarkable advancements in the industry for years to come.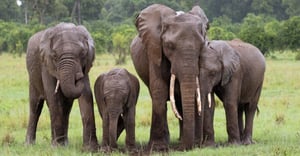 OUR VALUES
We call ourselves the HERD, which is a play on our elephant logo and an acronym for our company values...
Build long-lasting trust, foster integrity, and strengthen relationships.
Optimize productivity, streamline processes, and deliver exceptional results.
Deliver on promises, consistently meet expectations, and prioritize accountability.
Embrace change, adapt, and innovate to thrive in a ever-evolving world.
"We love that all the recall tracking and messaging are done for us in the background. It takes a lot of weight off of our shoulders by having to do it all on our own! Also the chat feature is utilized between the staff and patients as our number one preferred form of communication. It is so quick and convenient and we have so much more success in reaching our patients by text than by phone call or email."
"RecallMax® is a fantastic software, and it has benefitted our practice immensely. The forms integration has helped us keep our consents and medical forms organized, and freed up time for our admin team to focus on other things. The online scheduler option through our website has allowed us to increase our bookings."
"
One of the best decisions of 2022. RecallMax
®
has been incredible in reactivating old patients and inactive patients. It took about 30 days to see the effects, but it has made a profound difference in our practice and hygiene program. Great product!"
"RecallMax® is a game changer… It keeps track of patients that have missed their appts, canceled their appt or are due. It is easy to contact patients. They have an amazing feature for short-notice cancellations. You can send a text to patients who would like to come in sooner or see a specific provider. You select the patients from a list and they are alerted to an opening and have the choice to text or call to book the appt. We have booked 85 patients this year just from this feature alone. You can also send out a mass email to patients if you need to make an announcement (which was perfect during COVID). Their virtual waiting room is a great asset to have."