CONSULTANTS ON DEMAND
Unlimited one-to-one coaching from our team of professional dental consultants.
EDUCATIONAL RESOURCES
Unlock access to all advanced educational resources in the RecallMax® Academy.
MONITOR STAFF ACHIEVEMENTS
Get visibility into staff learning and training through one student dashboard.
UNLIMITED PRIORITY SUPPORT
Be the first in line for technical help and support with our priority support hotline.
CONSULTANTS ON DEMAND
UNLIMITED COACHING FROM OUR EXPERTS
Take advantage of unlimited coaching from our team of in-house dental consultants. We provide one-on-one support to help you navigate through your practice analytics and KPIs. We set actionable changes to optimize growth and achieve your goals.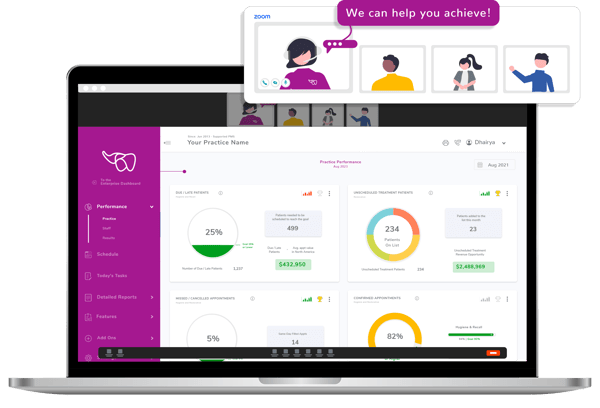 RECALLMAX® ACADEMY
ADVANCED ONLINE LEARNING AND TRAINING
Get full access to our online library of educational content to help your staff elevate their patient communication and engagement skills.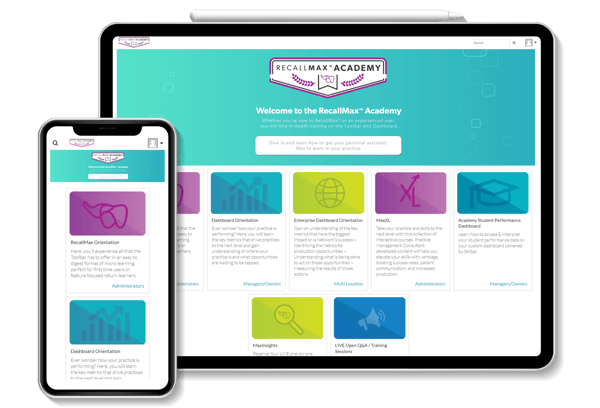 MORE REVIEWS, MORE PATIENTS
REPUTATIONMAX® INCLUDED
STAFF DEVELOPMENT
MONITOR STAFF TRAINING & ACHIEVEMENTS
The true value of RecallMax® comes from the people using it. With Platinum you get access to a student dashboard that provides you with insights into your team's completed training programs within the RecallMax® Academy. That way, you can see where staff need additional training and support.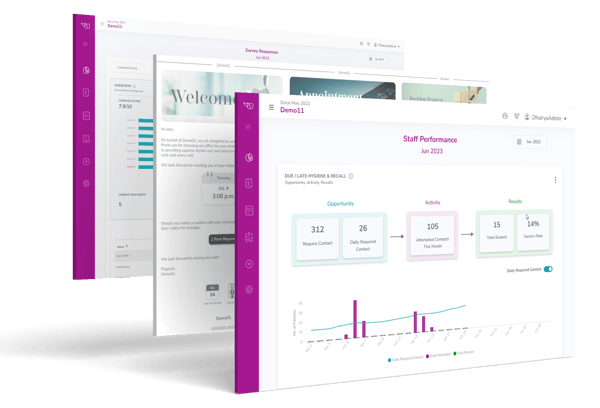 PUTTING YOU FIRST
PREMIUM SERVICE, PRIORITY SUPPORT
With RecallMax® Platinum you are always first in line for technical assistance and support. When you become part of the Platinum Club, you'll get priority assistance through our priority hotline. That means you never have to wait when you need help.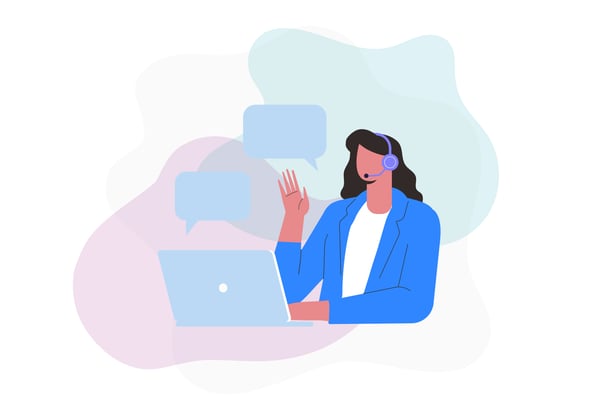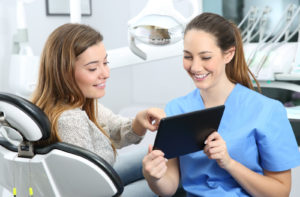 "RecallMax® is an excellent tool for patient messaging, reminders and booking. It allows our team to focus on the patients in our practice as it works behind the scenes to automate many of our tasks. We are very happy with its functionality and results."
"AMAZING SYSTEM! MAKE OUR LIVES SO MUCH EASIER... I love the features to confirm the appointments, I love how I can contact the patients via text. It's amazing to be able to send electronic forms to the patients. Also, I love the fact that everything we do at Recallmax® is registered in my Dental Software, in my case Cleardent."
"Wish I did this sooner… Alleviates the workload of the admin staff and has brought back patients to the clinic that hasn't visited in a long time!"
FREQUENTLY ASKED QUESTIONS
How many hours of consultative help do we get?
Yes. With RecallMax® Platinum you can book in coaching from our in-house experts as often as you like. You get u

nlimited meeting sessions and consultative support calls.
Will we have a dedicated consultant?
Yes. Your Platinum access comes with a dedicated consultant. We'll notify you if we need to make changes or if you wish to change consultant for whatever reason, you can request that too.
How do I know if my practice needs Platinum?
We are happy to have an analytics session to review the practice, staff, and performance of your practice to uncover missed opportunities and areas where optimization coaching would significantly impact your ROI.
What is the average increase in performance?
Each and every practice is different, which is why don't like to make promises we can't keep. Our in-house dental consultants are with you every step of the way to help support you through your unique growth journey.