MULTIPLE LOCATIONS, ONE SOLUTION
All the benefits of RecallMax® Pro, purposely designed for Groups & DSOs.
DEDICATED DSO TEAM
Your DSO will be assigned a dedicated team of experts.
ENTERPRISE ANALYTICS
Analyze the performance of all your practices through one dashboard.
CUSTOM DASHBOARDS
Customize your dashboards through smart filters.
TAILORED ONBOARDING
We make onboarding seamless and easy through tailored training.
SAFE & SECURE
Our APIs are safe and secure and follow HIPPA and PIPEDA compliance.
MANAGE YOUR USERS
Easily manage users, roles and access across your organization.
CENTRALIZED ANALYTICS
MAKE BETTER DATA DRIVEN DECISIONS
With our enterprise dashboards, you can conveniently access and monitor all your practice analytics from a single centralized platform. This allows you to focus on the areas of priority. Additionally, our dashboard seamlessly integrates with various practice management software, ensuring compatibility across all practices.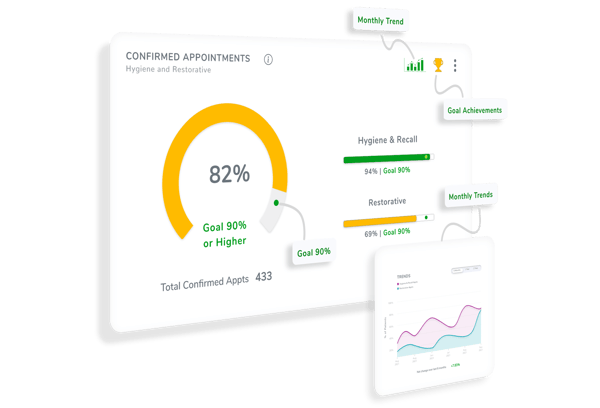 CONSISTENCY IS KEY
STREAMLINE EFFICIENCY ACROSS ALL LOCATIONS
Dealing with multiple processes can be challenging, but by implementing RecallMax® across all your locations, you can effectively streamline your operations and ensure consistent growth in each location.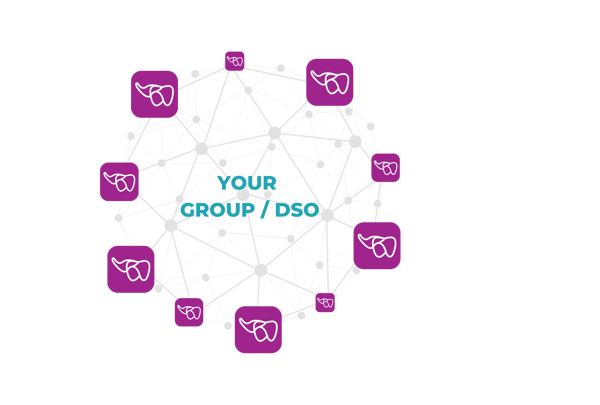 START YOUR GROWTH JOURNEY
Book an online demo today and learn how RecallMax® can transform your practice.



KEEP STAFF PRODUCTIVE
EMPOWER YOUR DENTAL ADMIN TEAMS
The purposely designed toolbar makes it easy to complete your daily tasks without having to leave your practice management system. Our team of developers is focused on user experience, meaning it's easy and efficient for you to get the tasks at hand complete.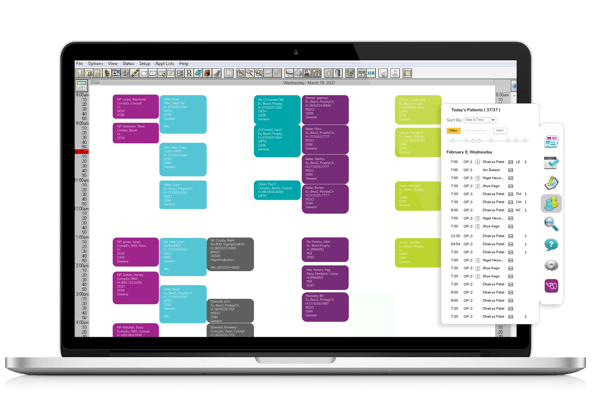 SEAMLESS ONBOARDING
WE DO THE HEAVY LIFTING
Onboarding your group or DSO may appear overwhelming, but rest assured that our devoted team of experts is here to handle all your onboarding and training requirements on your behalf. With a track record of successfully onboarding multiple practices, you can trust that you are in capable hands, and we will guide you through the process seamlessly.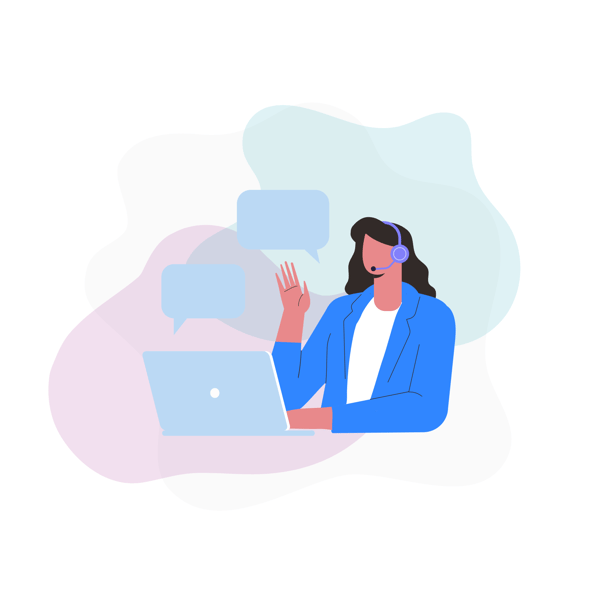 SOFTWARE FEATURES
Appointment & recall reminders
Automated cancellation recovery
Actionable intelligence through Chart.AI®
Staff activity monitoring
Short notice cancellation recovery
Consistent workflows across practices
Identify unengaged patients
Identify unscheduled appointments
Address missed/cancelled appointments
Internal reminder system for staff
Streamline restorative treatment scheduling
Manage unconfirmed appointments
HIPPA, PIPEDA & EHR COMPLIANT
SAFE & SECURE INTEGRATION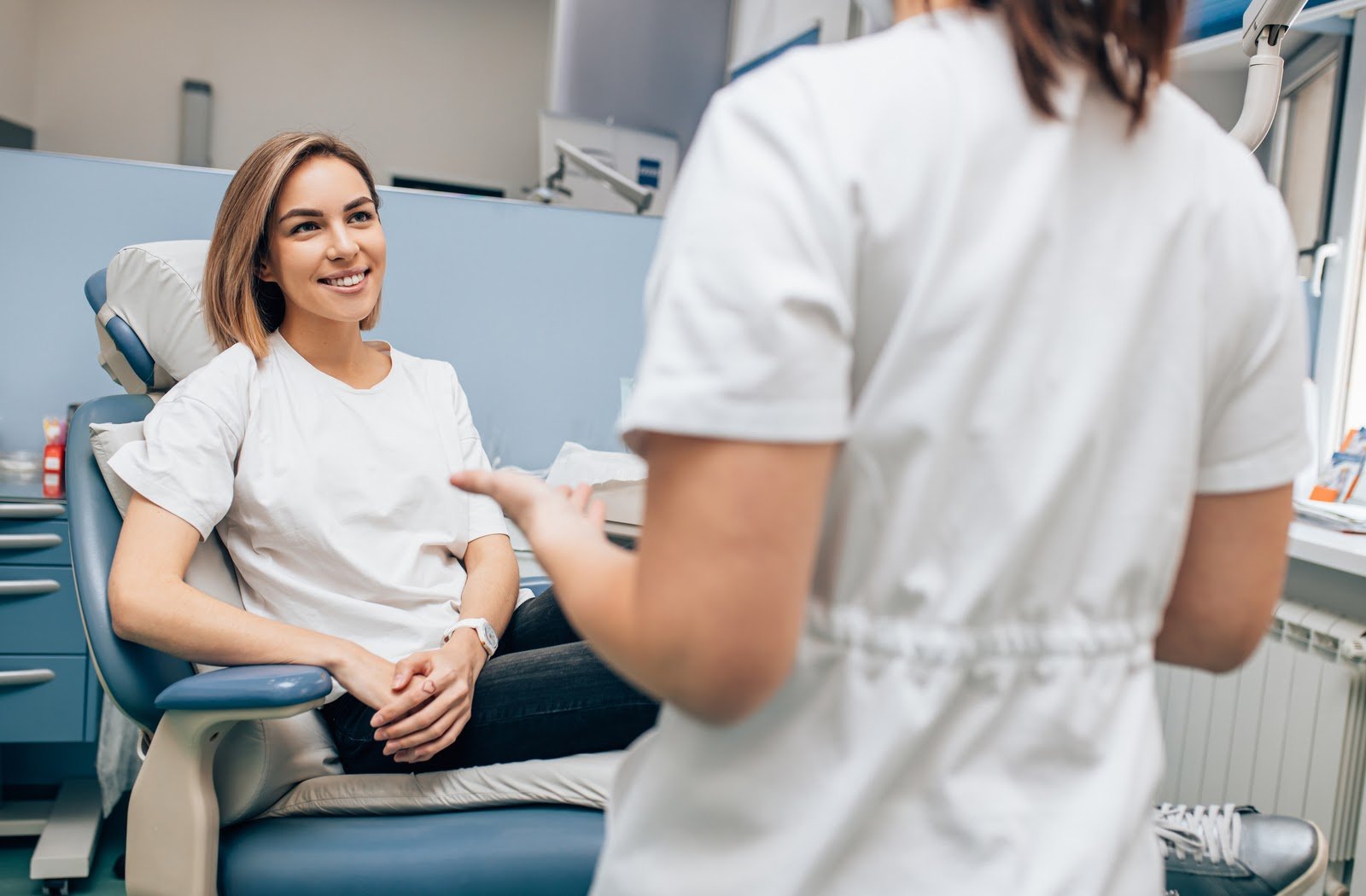 "A healthy recall patient base is critical to any dental services group/DSO regardless of size. Keeping patients you acquire is critical for efficient business growth and long term success. The RecallMax® platform is a nearly instant upgrade for proactive patient communication and engagement, prioritizing and facilitating recall patient communication. RecallMax® provides immediate return right out of the gate, and will continue to provide value indefinitely."
FREQUENTLY ASKED QUESTIONS
How do you onboard multiple locations?
We have consistently excelled in integrating numerous practices with RecallMax®. This is the reason why we have a dedicated team of experts to assist you throughout your onboarding and training process. We take pride in handling all the complex tasks and ensuring that we proceed at a pace that suits your team best.
Does RecallMax work with multiple PM systems?
RecallMax® has developed tailored integrations with the majority of major Practice Management Systems. What sets our Enterprise dashboard apart is its capability to synchronize all your data into a unified view, even if your practices are utilizing different software solutions.
Can you manage users access levels?
Yes. We have a profound understanding of how Groups and DSOs function, which is why we have implemented various levels of access for every user. RecallMax® empowers you to oversee and customize access for each individual, ensuring that they only have access to tools that are relevant to their specific role.
Does Recallmax consolidate different tech?
Yes, RecallMax® can consolidate all your technology under one place.